Kelly
Owner/Photographer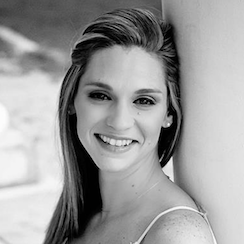 Welcome to Shutter Mist Photography – my name is Kelly Barta – I'm the girl behind the lens. I am your everyday, 30 something year old, Mom and Wife trying to make a living doing what I love to do.
I created this business to help others achieve their magical visions. I mean, how great is it when you receive a photo that is exactly how you envisioned it to be?! I enjoy capturing some of those natural moments that occur but I'm also not afraid to give direction during a session. I shoot everything from newborns, toddlers, families, even maternity.
I picked up my first DSLR around December 2015 when I found out I was expecting and have been shooting ever since. I started off shooting everyday snapshots of my baby girl and then started having "creative visions". I soon started to buy small props and brought some of those visions to life.
I have taken a few training courses and am always pushing myself to try to learn something new in hopes of really taking my photography to the next level. I am currently participating in a photography course and was just featured in one of their blog posts!
I truly enjoy the creative side of photography. There are no boundaries and the magic that can be created in photography is endless.
So, how can I help you capture your vision? Reach out to me at shuttermistphotography@gmail.com – lets chat!