Deana
Assistant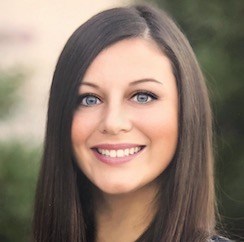 Hi, I'm Deana: wife, mother, creator.
My first passion in life is my family, including my wonderful husband and our two sons.
I am a former school teacher of 10 years. I received my M.Ed with every intention of becoming a school counselor, but found life calling me in a different direction. I left teaching after I had my son to dedicate more time to my family and to pursue my other great passion, creating beautiful things!
I have always had an eye for detail and a need for creative expression. My main outlets for creativity include creating custom art pieces, apparel, and decor as well as learning and practicing photography. I love the feeling of bringing all of my big ideas to life and helping others bring theirs to life as well.
I look forward to having a hand in helping you create your picture perfect moments!